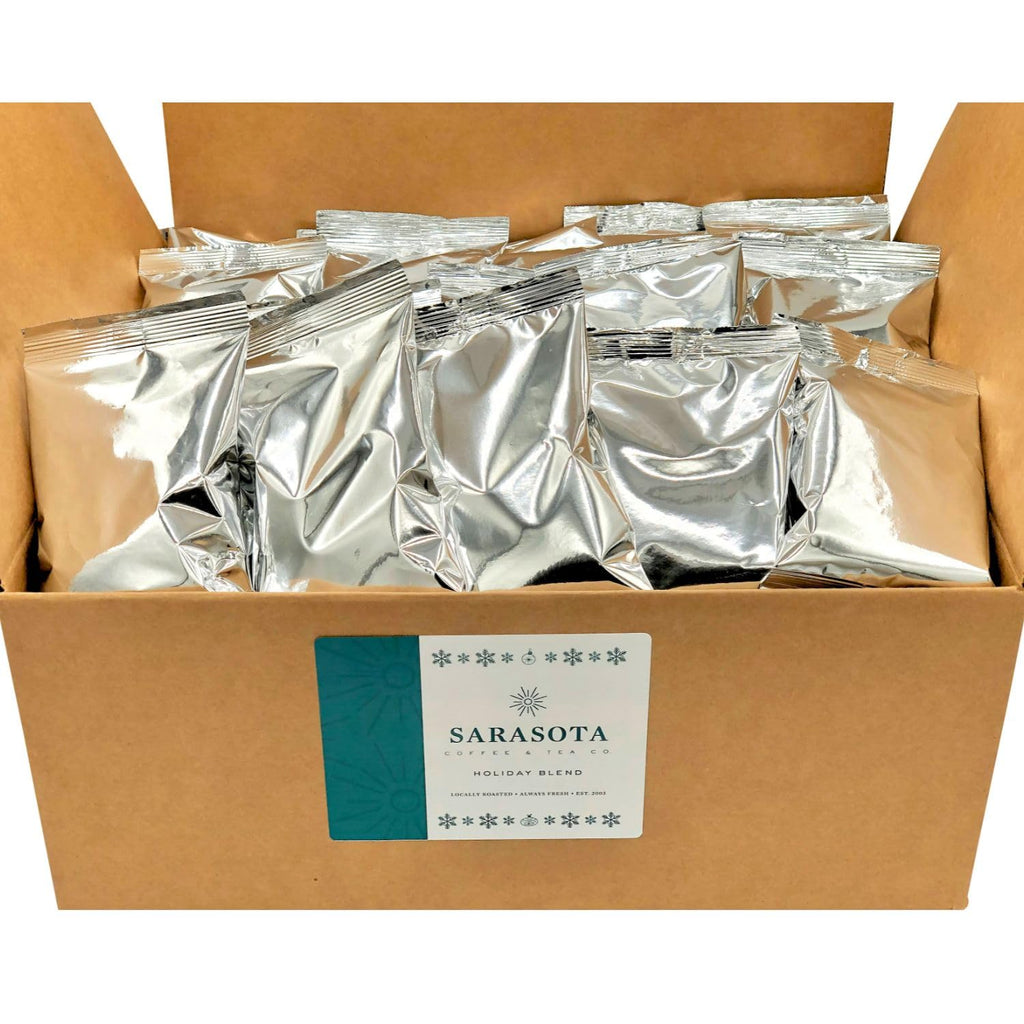 GOURMET MEDIUM ROASTED

 

- Our Beans are small batch, Artisan Roasted, and Packed in #1 Beach Town in the US, Sarasota, Florida. We deliver our coffee to local coffee shops daily.
HOLIDAY CHRISTMAS COFFEE

 

- An exceptionally smooth holiday flavor of cinnamon, chocolate, & Hazelnut. It's gourmet tasting and tastes like a cozy Christmas coffee. This coffee is limited edition and only available for this holiday season. It's our family favorite whenever Christmas time comes around! Perfect for showing your customers or employees you care about them for this christmas holiday.
ONE BAG = ONE POT

 

- Individual Coffee packets each make 1 full pot of coffee (12 cups) The individual coffee packs keep your coffee fresh for longer (up to a year!) Our coffee packs work with ALL drip coffee brewing machines, commercial or at home.
COMMERCIAL BULK COFFEE

 

- Our coffee packs are delicious served iced or hot, and deliver a rich & smooth taste that is great to drink black or with any sweetener. Perfect For your office coffee, airbnb coffee, commercial coffee, church coffee, anywhere you have coffee lovers, they will all appreciate and love our coffee shop tasting coffee.
FAMILY RUN

 

- In 2003, Sarasota Coffee & Tea started as a local coffee shop in downtown Sarasota. Today, we are a family run business, available daily, and continue to deliver coffee beans to our local clients around Sarasota, FL every single week!